Keep Your Chevrolet Vehicle Running Right with an Oil Change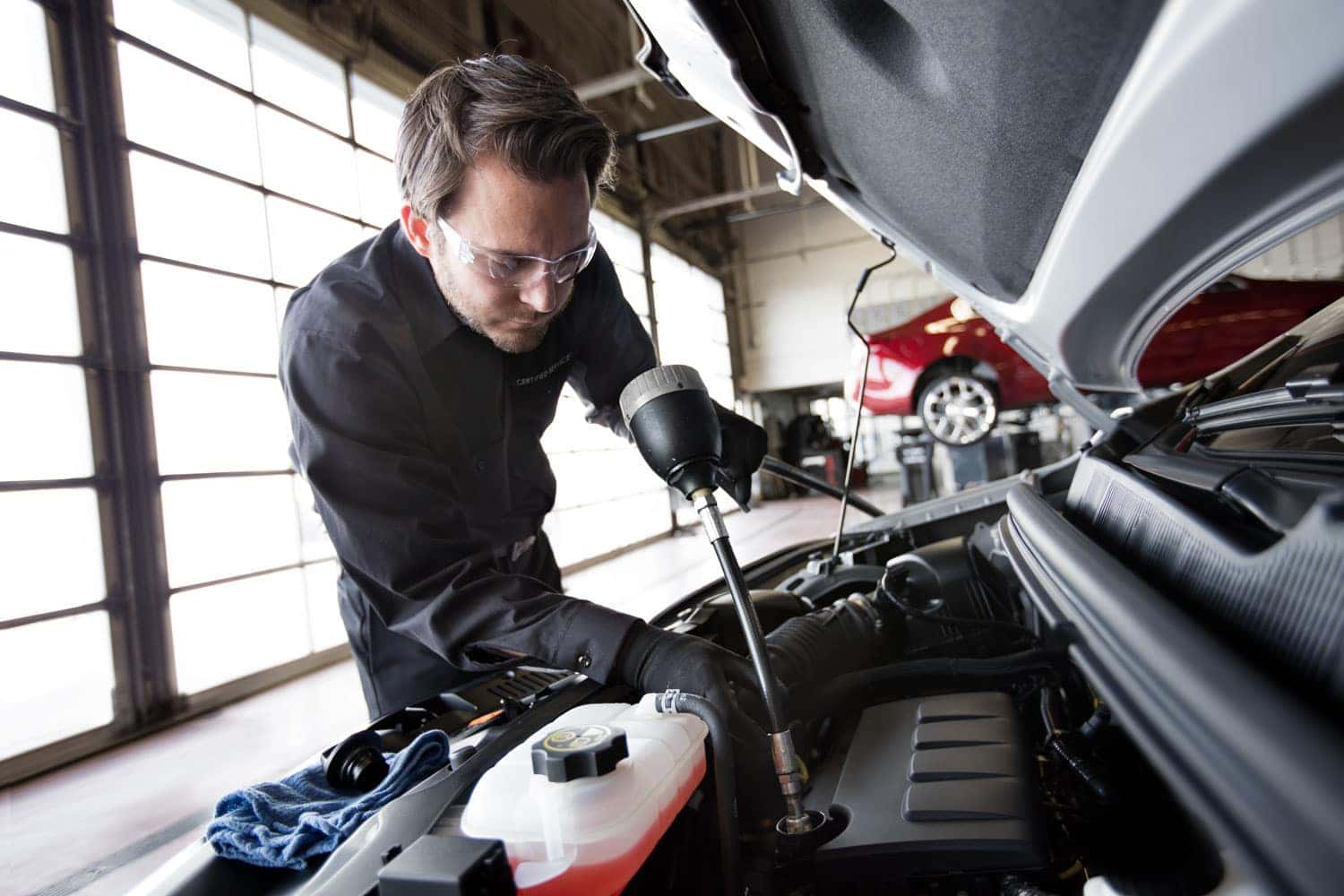 Scheduling a routine oil change is one of the best ways you can protect and maintain your Chevrolet vehicle. That's why our team here at Nereson Chevrolet makes it so easy to get the oil change care you and your vehicle deserve.
Oil Changes at a Glance
It may feel like oil changes are just another errand that you need to remember, but the truth is that there are many benefits to getting routine oil changes—and Nereson Chevrolet is here to help you every step of the way.
To start, it's helpful to understand what oil changes are and why they're important. The oil in your vehicle helps to keep the engine cool and well-lubricated, so parts don't scrape or grind during use.
It also collects the dirt and debris from the road so it doesn't enter the engine, and over time the oil hits a collection saturation point. That's when it's time for an oil change.
The rule of thumb used to be that a vehicle should have its oil changed every 3,000 miles, but today's vehicles are built better than ever. That means you can schedule an oil change every 5,000-7,500 miles, depending on the type of vehicle and driving you do.
If you notice signs of dirty oil, like the check engine light, reduced vehicle efficiency, or vehicle vibrations at idle, it's important to bring your vehicle in for an oil change as soon as possible.
When you're ready to schedule your next oil change, turn to the team at Nereson Chevrolet. Our certified service experts use high-quality Chevrolet parts and materials to keep your vehicle running right and we offer rolling specials and deals on parts and services. Plan a Chevrolet oil change in Detroit Lakes today.